premiere music performance Amber Tree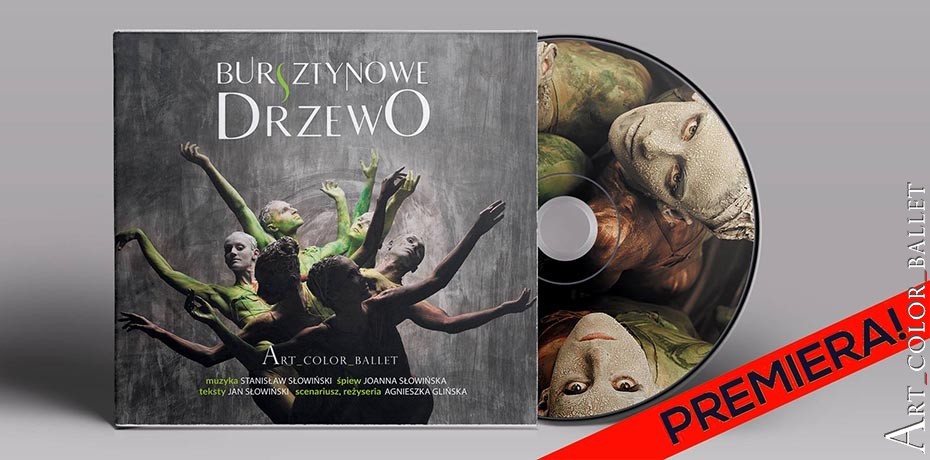 Art Color Balet / Amber Tree
direction, choreography, scenario: Agnieszka Glińska
music: Stanisław Słowiński
lyrics: Jan Słowiński
vocal: Joanna Słowińska
vocal, recitations: Karol Śmiałek
visual art: Szymon Kamykowski, Piotr Słodkowicz
dancers: Art Color Ballet
musicians: Stanisław Słowiński Quintet w/Strings
: : : : : : : : : : : : :
A music and ballet spectacle inspired by the prehistory of peoples crossing Europe, being the ancestors of contemporary inhabitants of Polish lands, will address issues related to our origin, formation of the native community under the influence of other cultures, as well as the spiritual and material values that are shaped in this way. The genesis read out requires the use of various sources, referring to both historical, archaeological and ethnographic aspects, as well as to myths and legends coexisting with them forever, without which culture and tradition would not exist in their current form.
: : : : : : : : : : : : :
Here are the paths trodden by the peoples of the earth, trunk is a pillar, sources feed roots, branches spin their tales, each has its own time and story. Wind and birds sing the melody of distant lands; have come to become a tale of old and new times.
[Agnieszka Glińska]
: : : : : : : : : : : : :
Landscape (not obvious) around Lyric of "Songs of songs", Old Testament Psalms, Romani eternal songs of the road, Slavic and Polish folk songs, stories of the Kaleva land, Amber Road and tree. Time: Central European. Present. [Jan Słowiński]
: : : : : : : : : : : : :