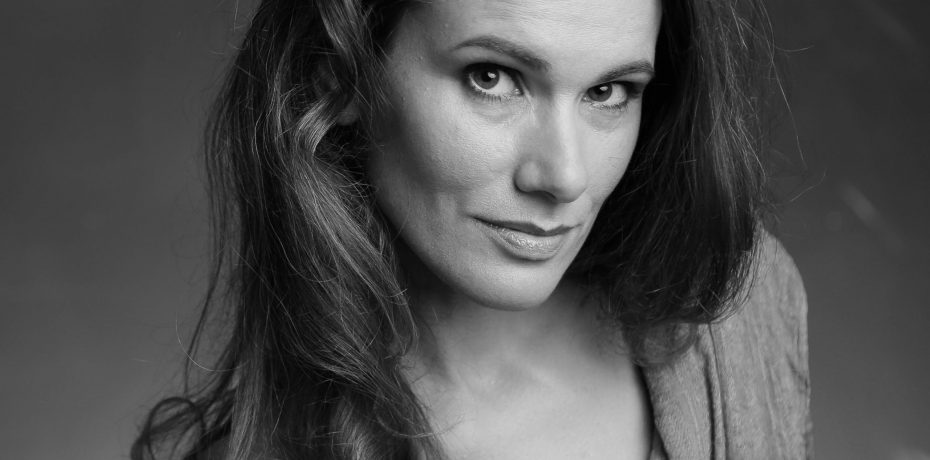 AGNIESZKA GLIŃSKA
– visual artist/painting, installation, photography, scenography,  performance /
-founder and Artistic Director of Art Color Ballet
-dancer, choreographer, creator of artistic projects for ballet performances
– pioneer of bodypainting art in Poland
–       Masters Degree in Art (specialising in painting at the studio of Prof. Piotr Jargusz) at Akademia Pedagogiczna in Krakow.
–       Modern Ballet Dancer A.G.H 1990-1997.
–        Dance workshop instructor in The Krakow Cultural Centre (Środmiejski OŚrodek Kultury) 1998-2005.
–       Since 2005 organiser of dance and bodypainting workshops at Rynek Glowny 34 (34 The Main Square) in Krakow.
–       Since 2000 a member of the musical theatre "MW2" with Prof. Adam Kaczynskiego (as dancer, actress and choreographer).
–       Since 2002 member of the Association of World Bodypainting Festival, Seeboden Austria.
Awards:
1st place (Floro effect category 2007/2008/2009)
3rd place (Sponge and brush category 2003)
5st place (Special effect category 2009)
–       Bodypainting lecturer at The Krakow School of make-up
Achievements:
–       Art Color Ballet performances (choreography, scenography and direction).
–       Organization of artistic events; galas, concerts and TV programmes.
–       Project work including running over 80 photographic sessions in co-operation with photographer Waclaw Wantuch (Art Color Ballet Gallery).
–       The company's photographic exhibition "Score on Body and Movement" NCK 2005, Klub pod Jaszczurami, The Institute of art 2005 and The Company's 10th anniversary at NCK 2008.
–      Costume projects and scenography for Art Color Ballet performances.
–      Execution of choreography at "Baltycki Teatr Dramatyczny" for Gabriel Garcia Marguez's first play in Poland, "Of Love and Other Demons", in Koszalin (2004).
–      designer of bodypainting to the film "Roman Triptych" directed by Marek Luzar 2005.
 –  costume projects, scenography and choreography to Rock Opera
"Teutonic  Knights" 2010.
 –   "The Slavic Prelude" producer, choreographer, project designer 2013.
art director project with  fundacion Art Color Ballet, Theatre Poland 2016/preformance Slavic Prelude and wokshop  Film>>
–  filmu "Cykle" II place/Festival Sound & Film Festival  2013
– autor body art installation Wianki 2017 https://www.youtube.com/watch?v=BaJdsHfuFdo
– Choreographer, Stage Director, Visual Designer: "Kryptonim 27" 2016
https://www.youtube.com/watch?v=Ik-NZBbKNNs
– Barwy Muzyki podczas III Międzynarodowego Festiwalu im Krzysztofa Pendereckiego chor. Agnieszka Glińska
– wokrshop BODY ART /Centrum Sztuki Mościce zobacz film>>
– Kryptonim 27 spektakl inspirarion Zdzisław Beksiński film>> info>>
– Ceremonia otwarcia Targów Hannover Mese 2016 gallery>>
– Alchemy of light Katowice 2017
– Alchemy of light Wawel Castel 2018 gallery>>
– Amber Tree ,NCK Kraków 2018 gallery>>